Finally found a sequin skirt that's not a million dollars (e.g. $700 J.Crew skirt below)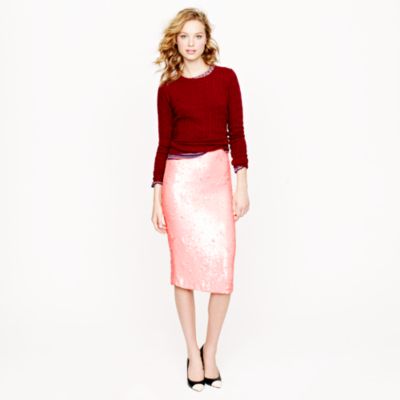 It was at Marshall's and looks almost exactly like this one but slightly longer and silver:
But I got guilted into bringing it back. The hubby didn't like it enough, so I continue my search. If anyone knows where I can find a knee-length sequin skirt that's $50 or less let me know...